Burkina Faso's cashew sector has been re-made, as a matter of national priority
Burkina Faso's cashew industry is in the midst of a drastic makeover.
Since a 2015 reorganization through an inter-professional association called the Comité interprofessionnel de l'anacarde du Burkina (CIA-B) — supported by development partners, the private sector and government efforts — the sector is both growing and optimising.
Prior to this, the African country's 10 industrial cashew factories managed to process only 2.6 percent of their capacity. The industry faced a "black market" that saw all the country's raw cashews exported that year, leaving fledgling factories struggling with no material with which to work, claims Hang Tran, a senior coordinator with the The World Trade Organization's Enhanced Integrated Framework (EIF). Other African nations, like the Ivory Coast, have seen similar difficulties.
This inter-professional effort has brought together actors to work together along the entire value chain, from processing to commercialisation. It connects qualified raw material suppliers with the international market, while also building on the capacity of a number of pilot "processing units," as well as training industry members on the best manufacturing practices and modes of standard compliance.
An important industry to the country, processing raw cashews creates jobs and means the product can be exported for a higher price, earning farmers, processors, and exporters a higher income. An EIF Diagnostic Trade Integration Study (DTIS) supports this data. The Government of Burkina Faso has chosen the cashew industry as a national priority sector.
During an interview with the Executive Director of the EIF Executive Secretariat in Buenos Aires — on the sidelines of the WTO Ministerial Conference — Burkina Faso's Minister of Trade, Industry and Handicrafts Stéphane Wenceslas Sanou stated that his country intends to double its cashew production by 2020 in view of the sector's contribution to improving incomes and creating jobs.
"As the world's demand for cashews grows, particularly in India and China, our cashew farmers, processors, and exporters need to be able to reap the benefits. But the sector has been fragmented between the production, processing and commercialisation," says Mr. Paulin Zambelongo, Coordinator of the EIF National Implementation Unit (NIU) in the Ministry of Trade of Burkina Faso. "Though exporting raw cashews also creates jobs and income, increasing Burkina Faso's processing capacity helps form a thriving secondary industry in the country."
It was on this basis that key actors decided to collaborate — with technical and financial support from various partners and the government — to strengthen the connections along the value chain and boost industry returns to the economy of Burkina Faso.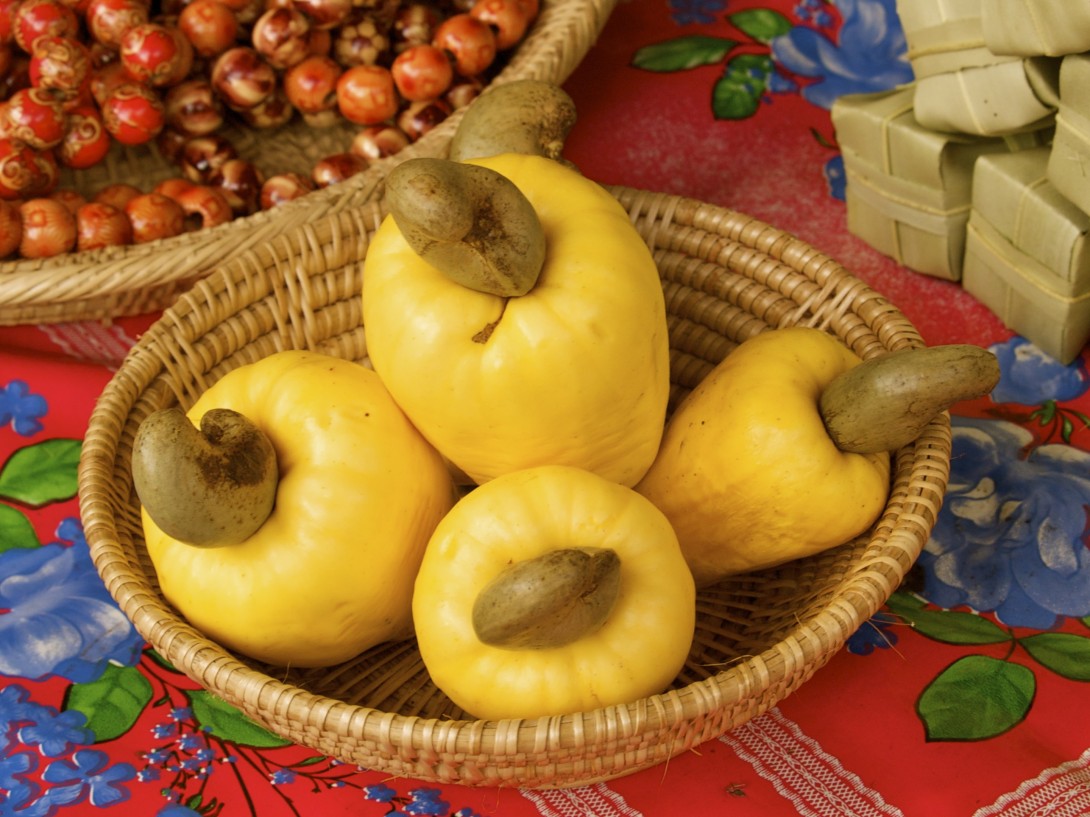 WHAT IS AN INTER-PROFESSIONAL ASSOCIATION?
Essentially, an inter-professional association is an umbrella institution to bring together the various operators within a sector — producers, processors, traders, etcetera — across the value chain. 
When functioning properly, such a mechanism can strengthen domestic exchange, and disseminate strategic information on things like supply management, product quality standards and value-added sharing. An inter-professional mechanism helps actors along the supply chain implement the latest research and can facilitate relations between the private sector and government agencies. 
While there is a strong desire from actors across Burkina Faso's cashew sector to work together, there was quite a bit of work involved in setting up the interprofession within the industry, Tran says.
"We supported them to have a work plan, we built the capacity of the staff and provided equipment," she says.
"This has helped the inter-professional association work together on actions such as meeting international hygiene standards all the way to ensuring that there is enough raw product for processors to work with."
COMING HOME
Minata Kone, the first and current president of the CIA-B, and the vice-president of the African Cashew Alliance, knows the challenges the country's cashew sector faces all too well — and the work necessary to develop interprofession within the industry. When the EIF started working with her in 2015, her cashew nut processing factory couldn't function because there was no raw material for her to buy.
Her operation was founded in 2003: after 15 years working for the Ministry of Agriculture, Kone decided it was time for a new challenge. For years, her mother had been urging her to come home and start a cashew plantation on a small piece of land, and Kone eventually agreed.
There weren't many jobs in Banfora, a city in western Burkina Faso, where Kone grew up. Like many young people, she left her hometown for better opportunities in the country's capital.
Having seen the export potential and value addition of processed cashew nuts, she established the Industrial Cashew Processing Society in Burkina Faso (SOTRIA-B), which processes raw nuts into white kernel, cashew butter or cashew flour. Her factory was the first Burkinabe private enterprise to process cashew nuts. However, the limited demand and supply of raw materials meant she was struggling to get the business off the ground. 
Things started to change when Kone began to work with the EIF in early 2015. Training and the supply of hygiene equipment enabled her company to increase product quality and meet export standards.
Attending international trade fairs connected her to new markets, and EIF market studies opened new perspectives that inspired her to diversify her products.
"I have improved myself a lot: I've learned networking, management skills, setting vision and strategy for my company. These experiences have empowered me with confidence and creativity," Kone says.    
From producing only white cashew nut in 2006, SOTRIA-B now offers the market grilled cashew nuts, cashew spreads, cashew oil, cashew soaps and more. The company has new buyers from France, Belgium, Asia, Morocco, Algeria, Ivory Coast and the United States. 
SOTRIA-B's export value increased by 63 percent in a single year. Cashews are now the third export-earning product of Burkina Faso, after cotton and sesame. 
Sales in the domestic market also increased significantly, particularly to students. To meet this demand, the company has opened more shops throughout Burkina Faso and employed 300 workers, of which 260 are women.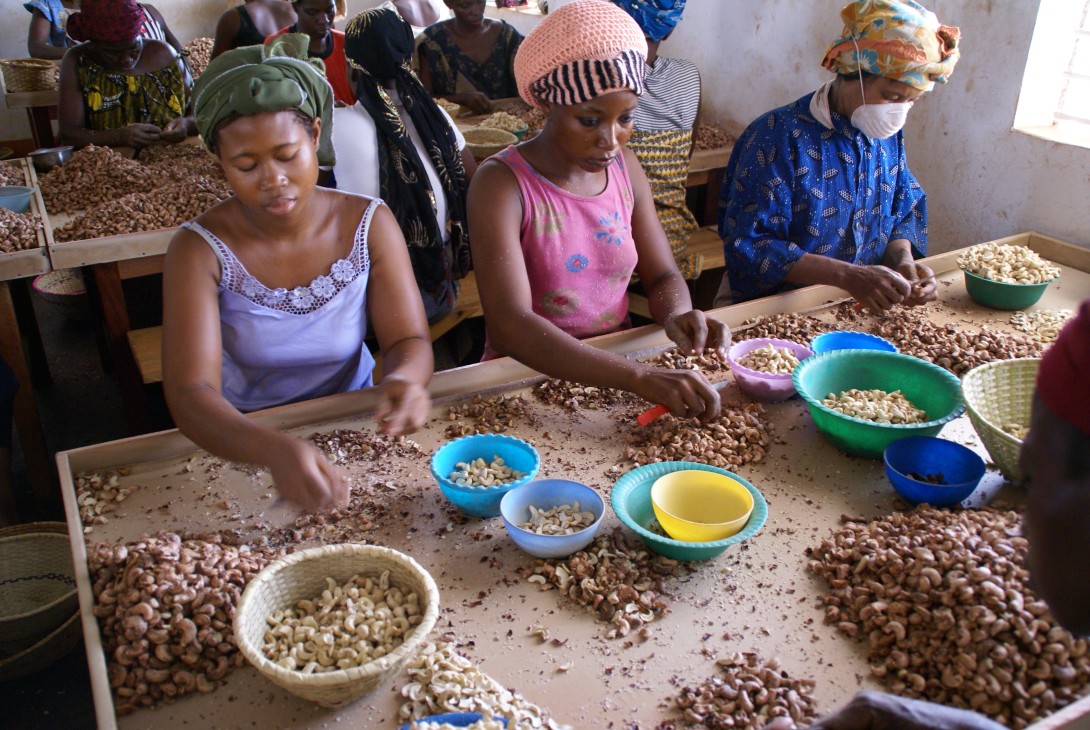 WOMEN IN CHARGE
Women represent more than 90 percent of the workforce in Burkina's cashew sector, so it's no surprise that Kone built her business on empowering local women to become respected entrepreneurs in their communities.
''I've seen a lot of positive changes in my employees' lives," Kone says.
"When I started, most of the employees went to work by foot. A few years later, I saw many of them coming with bicycles. And today, most of them go to work by motorbike and only a few by bicycle. They have more economic means to afford their transportation."
The company financed the construction of a kindergarten, which helped keep qualified and trained female employees with the company.
And — with a small credit provided by Kone — many women employees have started small side businesses trading clothes, jewellery, foods and other artisanal products.
"This means that all women have entrepreneurial skills. They just needed to be inspired by a role model and be provided with an initial means and the right environment to start off," she says.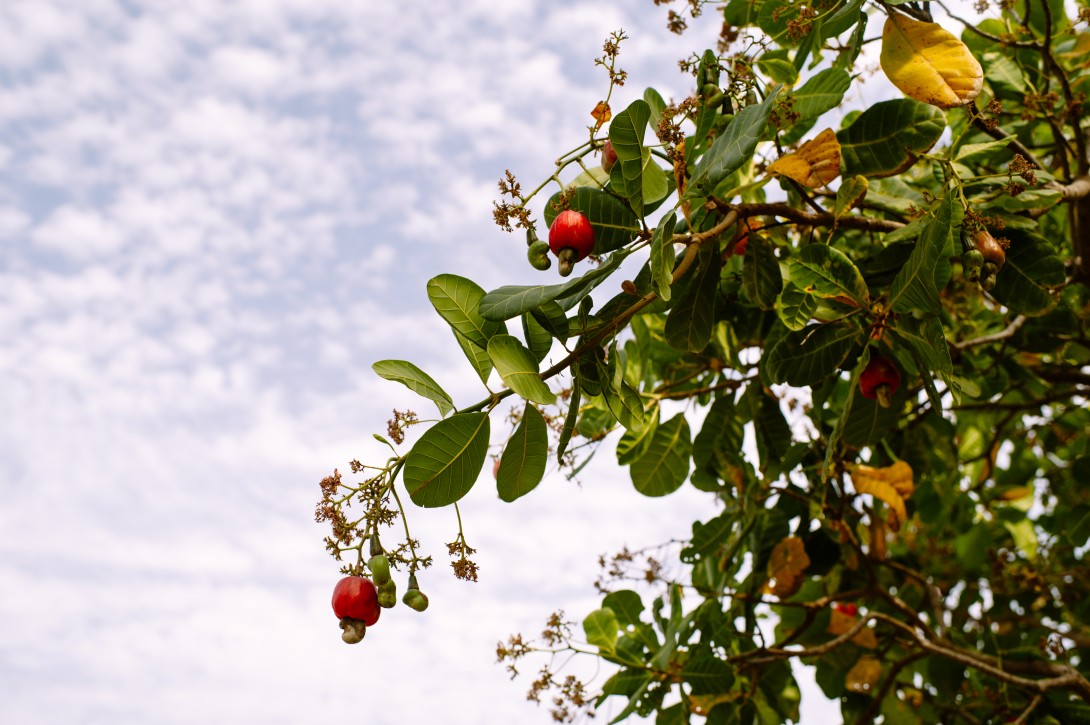 THE FUTURE OF BURKINABE CASHEWS
"We now have joint efforts from other actors in the cashew sector to make the infant cashew processing industry in Burkina Faso get to a sustainable development path," says Kone.
There is yet more work to do, though. Stakeholders need to increase the supply of raw materials, and make electricity, machinery, and packaging more affordable, while also stabilizing the domestic market for cashew kernels. Kone also has a personal vision to invest in new product lines and packaging facilities, and to bring SOTRIA-B products online.
But, with the Ministry of Labour currently looking to introduce a quota on cashew exports, the future looks bright for Burkina Faso's cashew producers, processors and exporters.
''I believe that with the support structures we have built and the ongoing efforts from the government to improve the investment climate, we can bring the processing cashew industry in Burkina Faso to a next level of development and provide more decent jobs for women," Kone says.
--------------
Research and development for this story provided by Hang T. T. Tran, Senior Coordinator at the Executive Secretariat of the EIF.
Credits
Header image - ©Piqsels via Create Commons CC0 1.0 Universal (CC0 1.0) Public Domain Dedication
Disclaimer
Any views and opinions expressed on Trade for Development News are those of the author(s), and do not necessarily reflect those of EIF.