For an arid swath of Africa, a sap-like substance offers income possibilities for the poorest of the poor, along with environmental benefits
For those outside sub-Saharan Africa where the majority of it hails from, gum arabic may be unfamiliar. But it is, shall we say, everywhere – in food and drink, ceramics and cosmetics, and paper and ink, to name a few of the everyday items containing the substance.
The sticky sap, which scientists would call an exudate, is secreted by certain species of acacia trees and traded in its hardened form throughout the globe because of its many uses. And, exports have tripled over the last two decades.
But this boom has not yet resulted in improved livelihoods for its collectors, who live in some of the most impoverished countries in the world and have little power over prices.
A recent report from the United Nations Conference on Trade and Development (UNCTAD) explores the obscure commodity, its author, Economist Mario Jales, saying, "Gum arabic has huge potential, which is not fully realized. Since it is not as hot as some of the other commodities, and data and analysis are not readily available, we realized that we could make a difference. And we had great interest from our member states."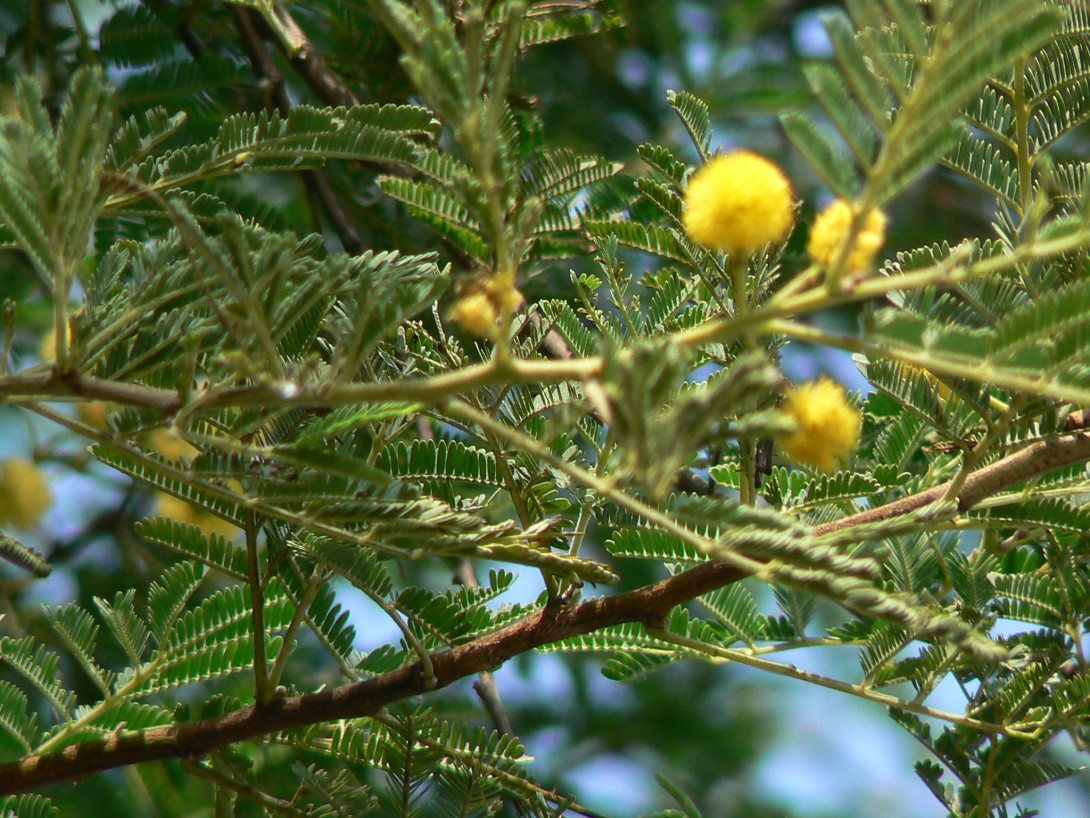 BINDING
In the 16 countries in Africa that produce gum arabic for export, the people who collect it are usually the poorest of the populace in the most disadvantaged, driest parts of the nation. They have little access to the tools needed to best tap trees or collect the sap, or the information to sort gum arabic or the tools to process it, which would result in better prices. Nor do they have transportation or entrée to markets, meaning they sell to whoever is buying.
In gum arabic-producing Chad and Mali, among others, the substance, which dries into solid nuggets and is used as an emulsifier, a stabilizer, a thickener and more, plays an essential income-generating role for vulnerable populations.
"Gum arabic is a very important market for Mali – and it is dynamic. Right now supply can't keep up with demand, the global supply can't keep up," said Mohamed Sidibé, Enhanced Integrated Framework (EIF) National Coordinator in Mali and based at the Ministry of Investment, Industry and Commerce. 
EIF is working in Mali and in Chad on that supply side, empowering populations eking out subsistence livings by giving them the tools they need to best harvest the commodity and increase their market influence. 
Jales discussed what could make a difference. "First, there is giving harvesters knowledge about tapping; about collecting; about cleaning, sorting and grading; about how to differentiate and add value to their product – because many people go out, they grab the gum from many different trees, they put it all in a bag and they sell it to the first person that comes to them." 
For Sidibé, this is exactly why collectors need help, and why helping them can have a huge impact.
"The revenue potential of gum arabic and the dynamics of the world market means that rural populations can earn an income right where they are. They wouldn't be pushed to migrate and confront all the perils that entails," he said.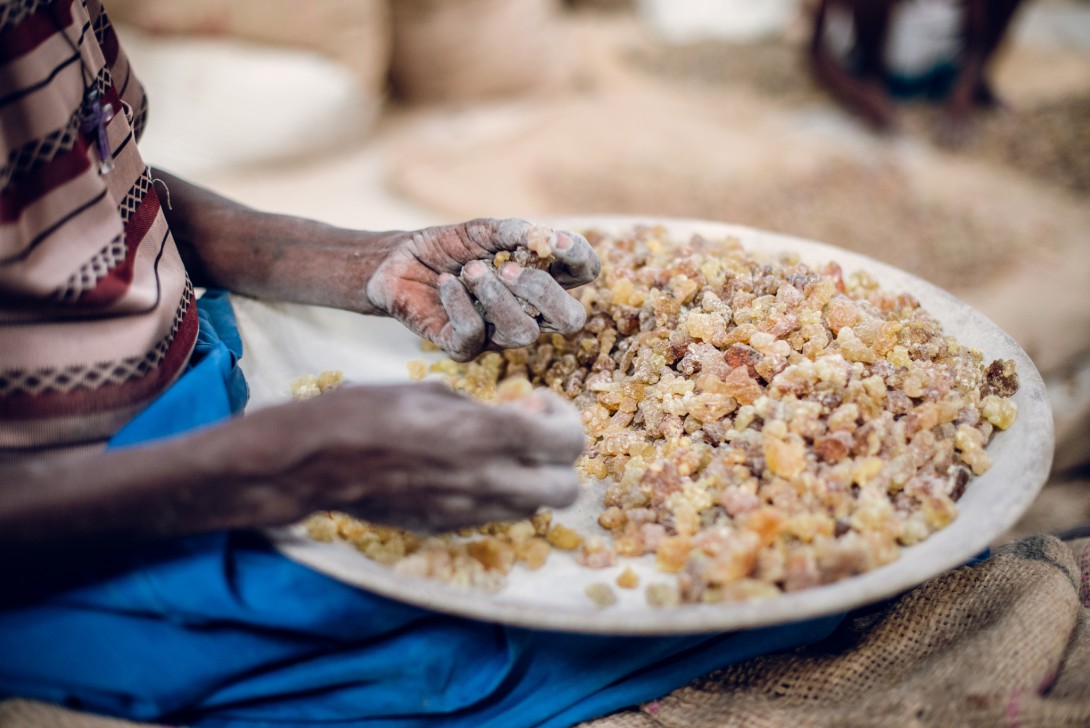 TRADING TRANSFORMATION
In Chad, EIF has provided over 2,200 collectors with harvesting kits and trainings so they can increase their yields, garner better prices and protect the trees for years to come. Now, there are 10 unions, two cooperatives, three regional associations and one national group – all united and striving to secure incomes and a sector they depend on.
 According to the UNCTAD report, Mali exported an estimated 5,760 tons of crude gum arabic in 2016, almost double that of 2013, and making it the fourth largest exporter after Sudan, Chad and Nigeria.
This is in part due to EIF's partnership with the country, which has been aiming at improving the competitiveness of exports as Mali's gum arabic trade recovers after years of decline, in part due to environmental, land management and policy issues.
"There is a lot of potential for gum arabic in Mali, but collection is informal. With EIF we are helping to organize the people involved, get them the correct information, get them market power and create more jobs. They are now working for their collective interests," Sidibé said.
"We have been teaching people techniques for tapping the trees, and how to separate high quality gum from lower quality. We have developed a guide so others can educate gum arabic collectors as well," he added.
The work is ongoing in six regions of Mali that includes some of the most impoverished citizens, and there are now 185 local collectives and 19 unions of collectives advocating for gum arabic harvesters – who in Mali are mostly women. And, plots of land are being identified for additional production, meaning the planting of acacia trees dedicated for gum arabic collection.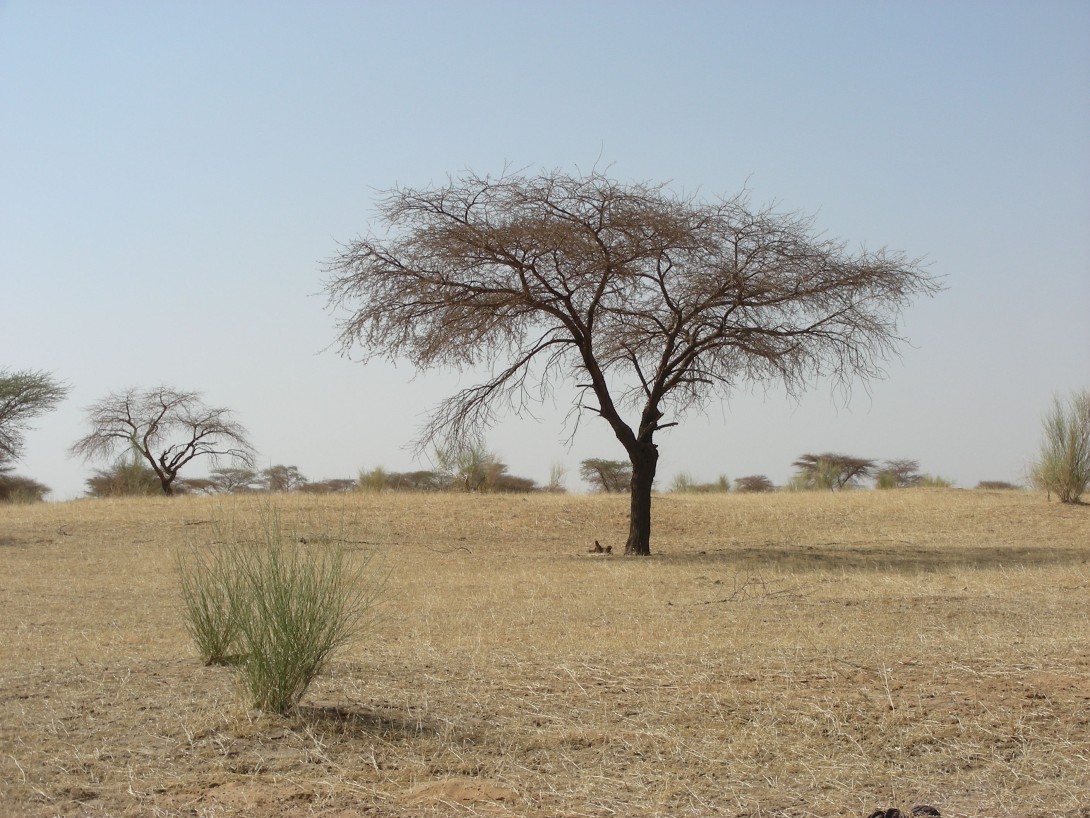 GIVING TREES
The trees, which grow in the driest of dry areas, offer more than just their sap to the needy. Their presence has a positive effect on any nearby crops and they combat desertification, for the region involved this means the increasing encroachment of the Sahara.
So protecting and nurturing the gum arabic landscape has holistic benefits, with the potential to even out the inequitable distribution of profits and protect the environment.
"In Mauritania over-tapping of gum arabic almost led to the extinction of acacia trees in certain regions. Now in many countries there are efforts to plant acacia trees, which is also beneficial from the climate change and anti-desertification perspectives. These trees are a very powerful instrument for sustainable development," Jales said. 
The African Union's grand Great Green Wall initiative to restore degraded landscapes across a vast swath of the Sahel includes acacia in its planting goals. Contributing to this, EIF's Mali partnership has plans to plant 10,000 hectares of acacia, and has created 20 nursery sites and continues trainings in seed cultivation.
"We have to develop the industry and make it inclusive, as gum arabic has a triple impact, meaning economic, social and environmental," Sidibé said. 
Credits
Header image - ©Jan Turnbull/EIF
Disclaimer
Any views and opinions expressed on Trade for Development News are those of the author(s), and do not necessarily reflect those of EIF.