Just-launched facility offers state-of-the-art services, and promises to boost business
Lesotho's small farmers struggle with two major challenges: the rotting or ruin of products after harvest and access to finance. 
A new market that opened in Maseru, Lesotho, on 9 March will directly address these impediments to both incomes and the country's exports. Farmers can now drop off their harvests of fruits and vegetables, which are then cleaned, packed and refrigerated for further distribution. They can also be paid for their goods directly.
Lesotho is investing in this work with an eye to improving livelihoods, easing exports and enhancing market access for the diverse crops being cultivated in the country. The market was opened by Prime Minister Motsoahae Thomas Thabane, with Trade and Industry Minister Tefo Mapesela, International Trade Centre (ITC) Executive Director Arancha González and Enhanced Integrated Framework (EIF) Executive Director Ratnakar Adhikari in attendance.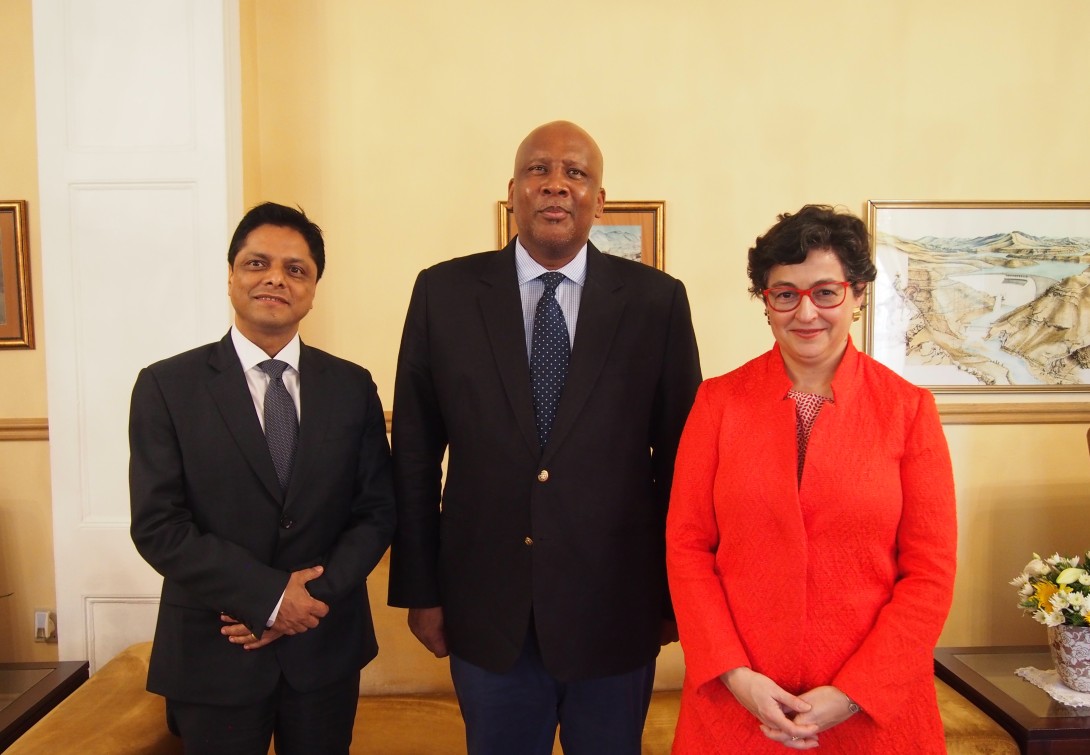 Doing more, together: #Lesotho's Prime Minister #ThomasThabane, our @AranchaGlezLaya and @Ratnakaradi of @EIF4LDCs tour modern horticultural market centre, where farmers can bring produce for processing and sales. PM says the aim is to reduce poverty and create jobs for youth. pic.twitter.com/GWdkntY9lV

— ITC (@ITCnews) March 9, 2018
"This development of the market centre is in line with the economic policy of the Government of Lesotho, to expand our productive capacity, diversify our export products and markets. The development is also a quest by government to accelerate job creation and poverty reduction in general particularly amongst the youth and women," said Thabane at the launch. 
The centre at Ha Tikoe Industrial Estate will create stronger links between smallholder farmers, cooperatives and buyers and domestic and international markets. The packaging work done there will help reduce product losses, which are currently between 20 and 50 percent, and allow for increased exports.
The new links include that to finance, assisting people who might not use banks to start, and offering access to credit. The market encourages participating farmers to receive payments directly through bank transfer, and the experience with banks will then provide them with the foundation of experience if they require credit in the future.
@EIF4LDCs @Ratnakaradi #jobs; adapting to #climatechange; #standards & #scalingup part of success of market centre and greenhouses in #Lesotho pic.twitter.com/UKLTYXogPZ

— Simon Hess (@SimnHess) March 9, 2018
The project was supported by the EIF and implemented by ITC, working closely with the country and its Ministry of Trade and Industry, Ministry of Agriculture and Food Security and Ministry of Small Business Development, Co-operatives and Marketing. It will be operated by the private sector in partnership with the government. 
Adhikari said, "In directly connecting farmers to buyers, this new market is a truly promising initiative. Add to that the element of access to finance and you have a host of new possibilities for incomes in Lesotho's agricultural sector. I commend the country and our partners for this move to increase incomes and enhance opportunities for fruit and vegetable exports, importantly by exporting their products to the regional market."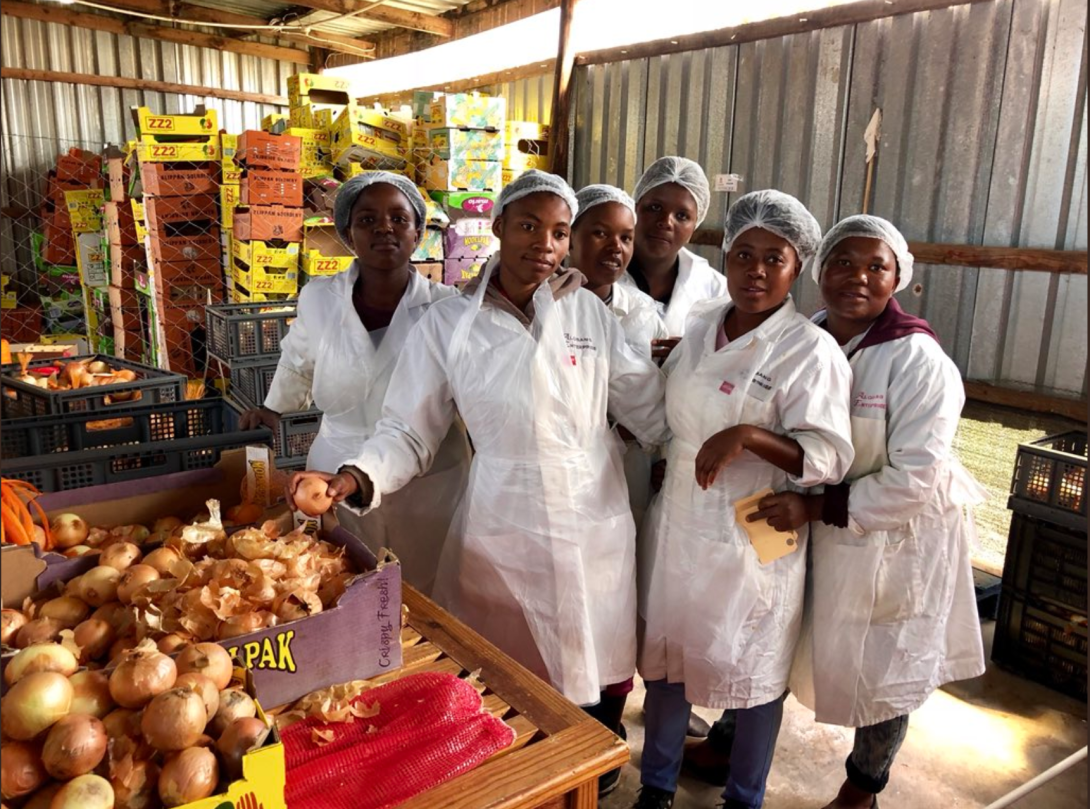 Tomatoes, spinach, cucumbers and peaches are just some of the products that will now be packaged and sold to Lesotho hotels and supermarkets, with an aim for the Southern African Development Community region and beyond. Farmers' time is now better spent whereas before they had to seek out buyers or work through intermediaries.
As part of the project that started in 2013, 115 greenhouses were granted to smallholder farmers in four districts, a move that helped to increase yields. By using greenhouse technology, locals grew higher-quality and more diverse crops, reduced losses and the growing season was lengthened, enabling higher incomes with the more and better crops.
"Ownership at the country level, government level and farmers' level is imperative to make this initiative scalable and impactful. We have to show people – especially the youth – that agriculture is an income-generating occupation that is worth investing in," González said.
As agriculture is one of the country's key sectors under its national vision, the robust and quality production that this market centre hails will directly support food security and nutrition, job creation and poverty alleviation.
Disclaimer
Any views and opinions expressed on Trade for Development News are those of the author(s), and do not necessarily reflect those of EIF.