Project strengthens value chains of vanilla, clove and ylang ylang in the Union of the Comoros
Originally posted at ITC News
Three cooperative companies in the Comoros have obtained trade financing worth over $400,000 for vanilla and clove harvesting and export, thanks to a joint project by the International Trade Centre (ITC) and the United Nations Development Programme (UNDP). The loans demonstrate how modest amounts can make a significant difference to the ability of micro, small and medium-sized enterprises (MSMEs) to export competitively. The financing was secured through an Enhanced Integrated Framework (EIF) project seeking to connect the Comoros' three main cash crops to global value chains. 
Since 2014, ITC has been assisting vanilla, clove and ylang ylang value chain stakeholders to organise themselves into 11 cooperative companies in the three Indian Ocean islands of the Comoros - Grande Comore, Anjouan and Mohéli. Yaya Ouattara, ITC's Adviser for Access to Finance and Investment, said: "A cooperative company structure spreads risks and revenues amongst its members, and facilitates their access to finance. It also reinforces their production capacity, which makes them more attractive to international buyers."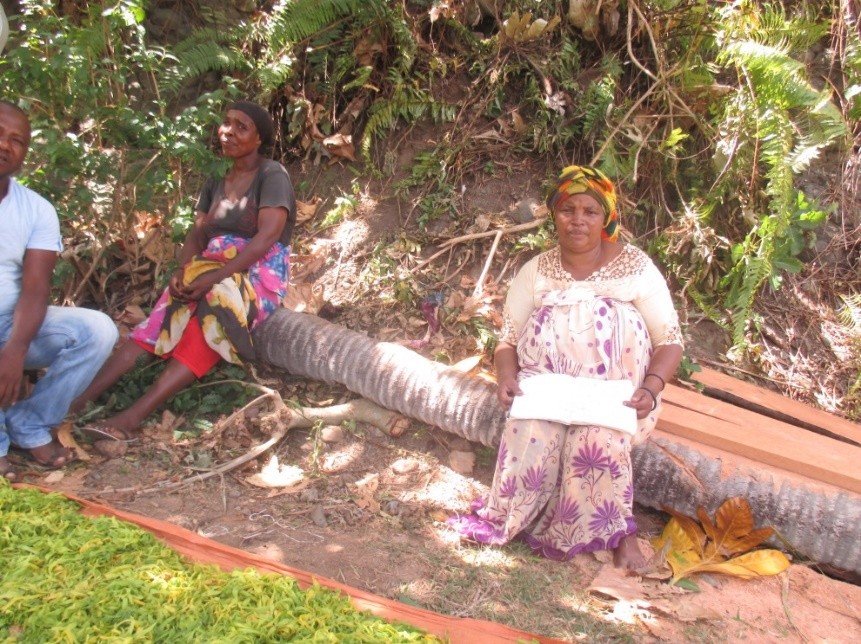 Farmers and MSMEs in the vanilla, clove and ylang ylang value chains face high transaction costs and a lack of accurate information about markets. In addition, they typically possess limited collateral for borrowing. With available financing limited to internally generated funds, loans from family and friends, or high-interest credit from moneylenders, operators in the three sectors were unable to scale up production and invest in improving the quality of their products. To overcome these limitations and reduce the default risks perceived by banks, ITC has worked with banks, producers and processing companies to improve organization, credit profiles, risk evaluation procedures, and knowledge of available financial instruments. 
"This project is achieving outstanding results. This is the first time that a commercial bank (the Banque pour l'Industrie et le Commerce, or BIC) has agreed loans to agricultural producers in the the Comoros. Only the savings and credit unions, Meck and Sanduk, have financed the agricultural sector until now. The project has proved that farmers can attract investment when they are part of cooperative companies with mutualised collateral and proper mentoring in business and financial management," said Emma Ngouan-Anoh, Deputy Resident Representative for the United Nations Development Programme in the Comoros.
"We have approved a loan application of 64 million Comorian francs ($155,407) at an interest rate of 8% to the clove cooperative company KARANFOU NDJEMA. This funding is for the harvesting of the equivalent of 22 tonnes of cloves for export. If the pilot is successful, BIC Anjouan will be happy to provide, in a few months, the total amount of $4 million requested by the cooperative company to buy 55 containers, or 605 tonnes, of cloves for export," said Housnat Mdjassiri, Managing Director of BIC Anjouan, the local branch of BNP Paribas.
ITC facilitated the contractual arrangements between the cooperatives and the financial institutions. The Meck and Sanduk saving and credit unions have agreed to provide lower interest rate loans at 8% per annum because a group of ITC-trained Financial Management Counsellors (FMCs) worked with processors and their farmer suppliers to reduce risks and improve record keeping. As part of the project, ITC in 2016 trained six FMCs to support cooperatives to assess their loan capacity, prepare balance sheets, present business plans and approach financial institutions. The counsellors also provide post-finance mentoring, working with loan recipients to improve their management and technical capacities and reporting on funds use. As a result, the FMCs mitigate first-time financing risks, thus encouraging financial institutions to lend to MSMEs (and at more affordable rates). 
"I have always been scared by debt and the banking sector as I do not understand the bank requirements as well as the products available for ylang ylang producers and distillers like me. All our cooperative company members are positive that this project will change the banks' perspective on the agricultural sector and therefore unlock doors for finance," said Nafouanti Daroussi, a ylang ylang producer and distiller, and member of the cooperative company Producteurs Distillateurs et Exportateurs des Huilles Essentielles de Mohéli (COOPDEHEM) in Mohéli Island.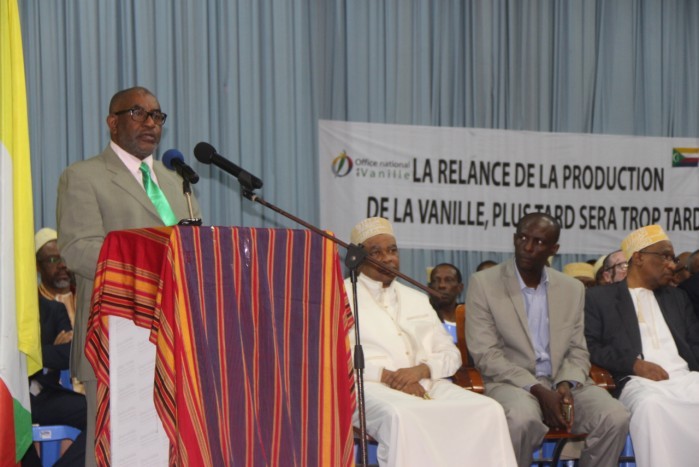 The EIF project has also facilitated the establishment of the National Office for Vanilla, which was inaugurated in June 2017 by Comorian President Azali Assoumani. The National Office will serve as a regulatory and governing body of the vanilla sector, which the president described as the backbone of country's development.
The project is currently scheduled to end in December 2017, after assisting 11 cooperative companies to achieve sustainable local value addition and directly supply high-quality natural products to international markets.
Credits
Header image of porters in Myanmar carrying goods from a cargo ship - ©Asian Development Bank via Flickr Creative Commons Attribution-NonCommercial-NoDerivs 2.0 Generic (CC BY-NC-ND 2.0 https://creativecommons.org/licenses/by-nc-nd/2.0/
Disclaimer
Any views and opinions expressed on Trade for Development News are those of the author(s), and do not necessarily reflect those of EIF.