Mar 8
2022
Digital Event
Switzerland
Empowering women to trade green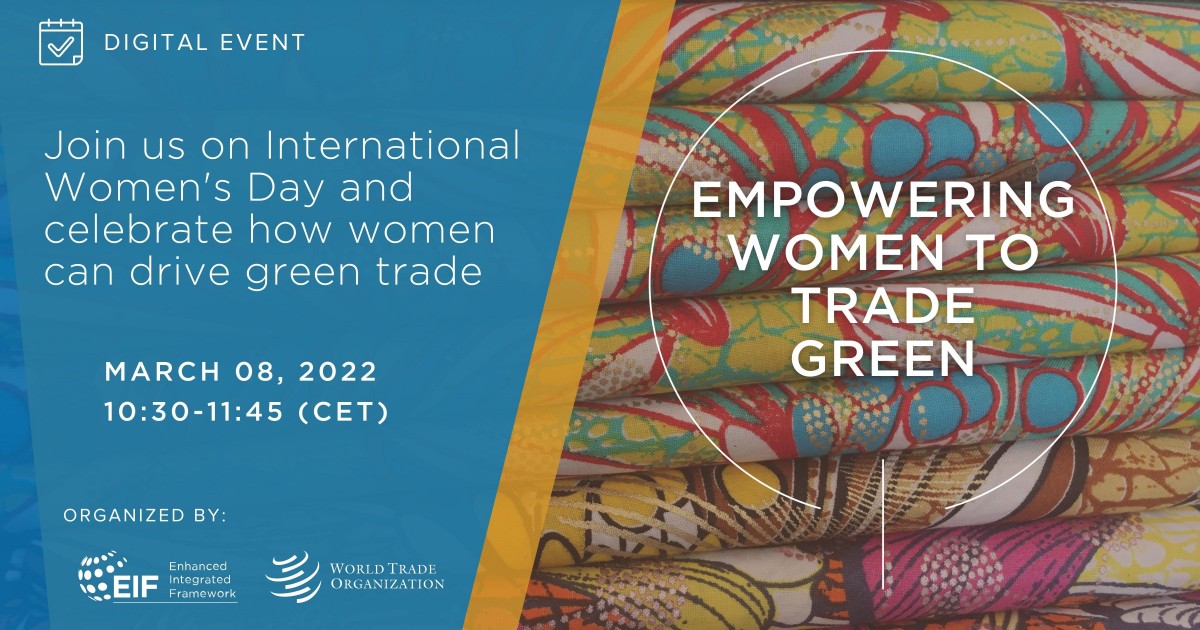 10:30-11:45 (CET)
Tuesday, 8 March 2022
Zoom
Join the Enhanced Integrated Framework (EIF) and the World Trade Organization in celebrating this year's International Women's Day! 
As the EIF celebrates the third anniversary of its Empower Women, Power Trade Initiative, we also recognise that the climate crisis is accelerating faster and is more severe than previously anticipated. We are convening a panel of experts to discuss how we can work together to empower women to drive sustainable change and environmentally sensitive economic growth. This will be a free-flowing discussion providing an opportunity for panellists to share how we can improve economic outcomes for women while protecting our planet.
The session will be moderated by Ms. Annette Ssemuwemba, Deputy Executive Director, EIF Executive Secretariat at the WTO.  
Panellists 
Hosted by the Enhanced Integrated Framework and the World Trade Organization.