Launch of country's SheTrades initiative to focus on agriculture and textile industries
Enabling female entrepreneurs. Creating competitive women-owned businesses. Connecting them to markets.
These are the goals in Zambia following a just-launched collaboration that is part of the International Trade Centre (ITC) SheTrades initiative.
Focusing on the agriculture and textile industries in the country, Zambia's Ministry of Commerce Trade and Industry, ITC and the Enhanced Integrated Framework (EIF) will be working together to better integrate women into economic life, accelerating outreach to female traders, artisans and innovators.
"For female businesses owners in the garment industry this means access to skills. For women in the agriculture sector this means improved technology to add value, enhanced production and new markets," said EIF Deputy Executive Director Annette Ssemuwemba following the launch on 10 September 2018 in Lusaka.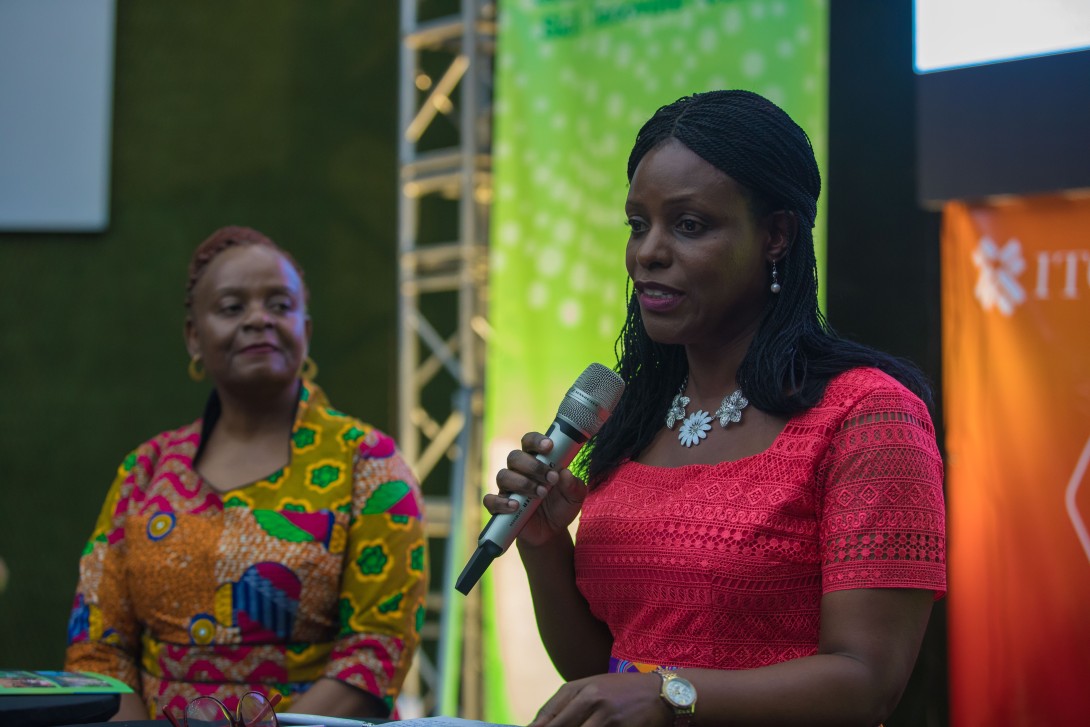 She added, "this also means access to local, regional and global markets, which can have a life-changing effect on an individual or family's life arising from increases in income and expertise."
This work builds on ITC's SheTrades action in numerous countries, as well as EIF's experience in Zambia with women in the honey sector.
"From our work with beekeepers, producers and processors, we found that the approximately 30 percent of women in the sector could benefit from targeted outreach," said EIF Coordinator Simon Hess, who managed the work in Zambia with honey producers. 
"Collaborating with the Ministry and SheTrades will mean those women, who are producing incredible artisanal honey, will get linked to good markets with the goal of increased incomes and opportunities," he said.
The gender-specific barriers for women in trade are plentiful throughout the world, and partnerships such as this venture in Zambia will help to empower women – who are already playing a major role in trade, yet an undervalued one – to make their mark.
ITC Director Arancha González said, "Women entrepreneurs in Zambia have tremendous potential to be drivers of growth. With SheTrades Zambia, we will work in partnership with the government, the business community and with the EIF to better identify what these women need to improve their competitiveness and take their businesses to the global marketplace."
Expanding women's economic horizons is not something that can be solved only through governments, or only by the private sector, or only via social change. Each has a role to play, and the SheTrades framework ensures the right collaborations and connections are made. 
"We see the launch of this sector-focused partnership to serve as a catalyst for even more and expanded impact on women in Zambia," Ssemuwemba said.
With the SheTrades goal of connecting one million women to market by 2020, these kinds of partnerships are the kinds of catalysing the world needs.
Disclaimer
Any views and opinions expressed on Trade for Development News are those of the author(s), and do not necessarily reflect those of EIF.